There has been a strategic shift in the work necessary to address the issues presented by Climate Change. Work has had to evolve to meet the expectations of stakeholders including: - governments, investors, financial institutions, insurance providers and product customers. Since the creation of our Carbon Footprint Reduction Consultancy (CFRC), the team has been assisting clients achieve their climate change ambitions and navigate to net-zero through our specialist industry knowledge, understanding and expertise.
When it comes to your carbon footprint

there is a way to reduce it – we can help you find it
Our role is to:
Assist clients develop the organisational framework and arrangements to assess and manage climate related risks and opportunities
Use multi-factor sustainable development indices to embed decarbonisation across the entire asset life cycle
Inform Asset decision-making regarding emission reduction from a cost of carbon avoided perspective
And build tailor-made interactive decision-making tools where appropriate
At the core of CFRC capabilities is the compilation of GHG emissions inventories and baselines. CFRC has developed an emission factors library and toolkits to quantify all aspects of Scope 1, 2 & 3 emissions and has delivered work across several industries in multiple locations.
CFRC has the necessary knowledge and expertise to quantify:
Direct emissions - Scope 1
Indirect emissions purchased by the project - Scope 2
Significant sources of embedded carbon: - Scope 3 upstream
Scope 1 & 2 construction emissions and site build Scope 3
Product end-use emissions - Scope 3 downstream
Transport emissions – Scope 1 & 2
For greenfield developments land use, land-use change and impact on marine carbon stocks and sinks
Once GHG emissions are baselined we can further support clients with other advisory and project development services in relation to decarbonisation.
CFRC's Tiered Approach
CFRC utilises a tiered approach in Carbon Footprint Analysis, allowing for an increasing refinement and detail in each tier when quantifying CO2eq emissions.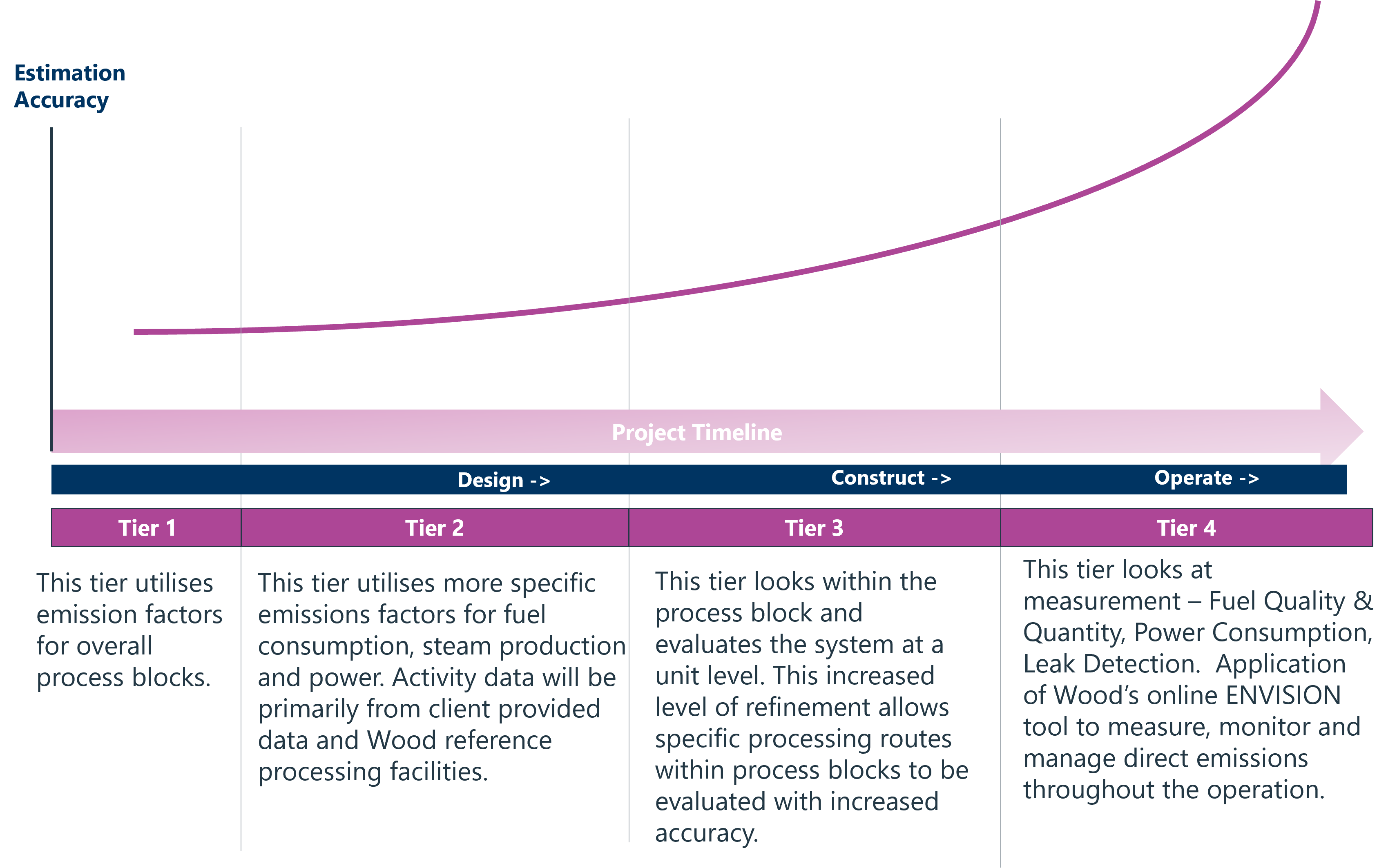 What differentiates CFRC's approach?
We look at things differently and ask the question - why not?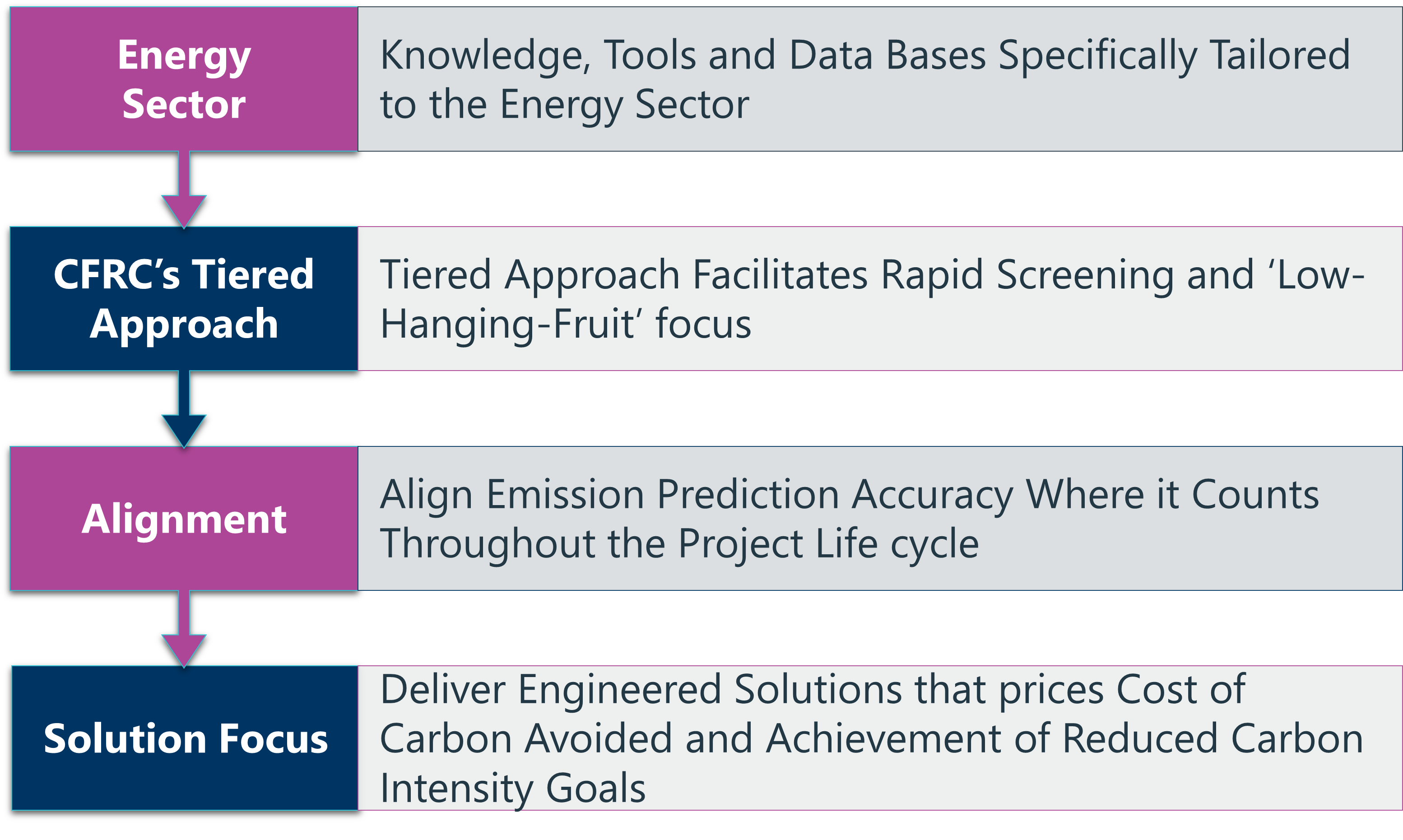 Experience & benefits
CFRC has considerable experience compiling inventories of GHG emissions including:
Extensive work across the energy industry in multiple locations
Emissions metrics work fully complies with financial institution (Equator Principles 4) and investor (Task Force on Climate-related Financial Disclosures) requirements
CFRC has compiled its own proprietary data bases of emission factors founded on the IPCC Guidelines for National Greenhouse Gas Inventories
CFRC has developed an emissions factor library and toolkits to quantify all aspects of Scope 1, 2 & 3 emissions
CFRC has undertaken complex CO2eq lifecycle analysis from cradle-to-gate for multiple facility types. With studies successfully independently verified by 3rd parties
Studies conformed to; ISO-14067 2018 - Carbon footprint of products: - Requirements and guidelines for quantification & ISO-14064 Part 1 & 2 - Quantification, and reporting of greenhouse gas emissions and removals
Projects
Petrochemicals Carbon Footprint Reduction Project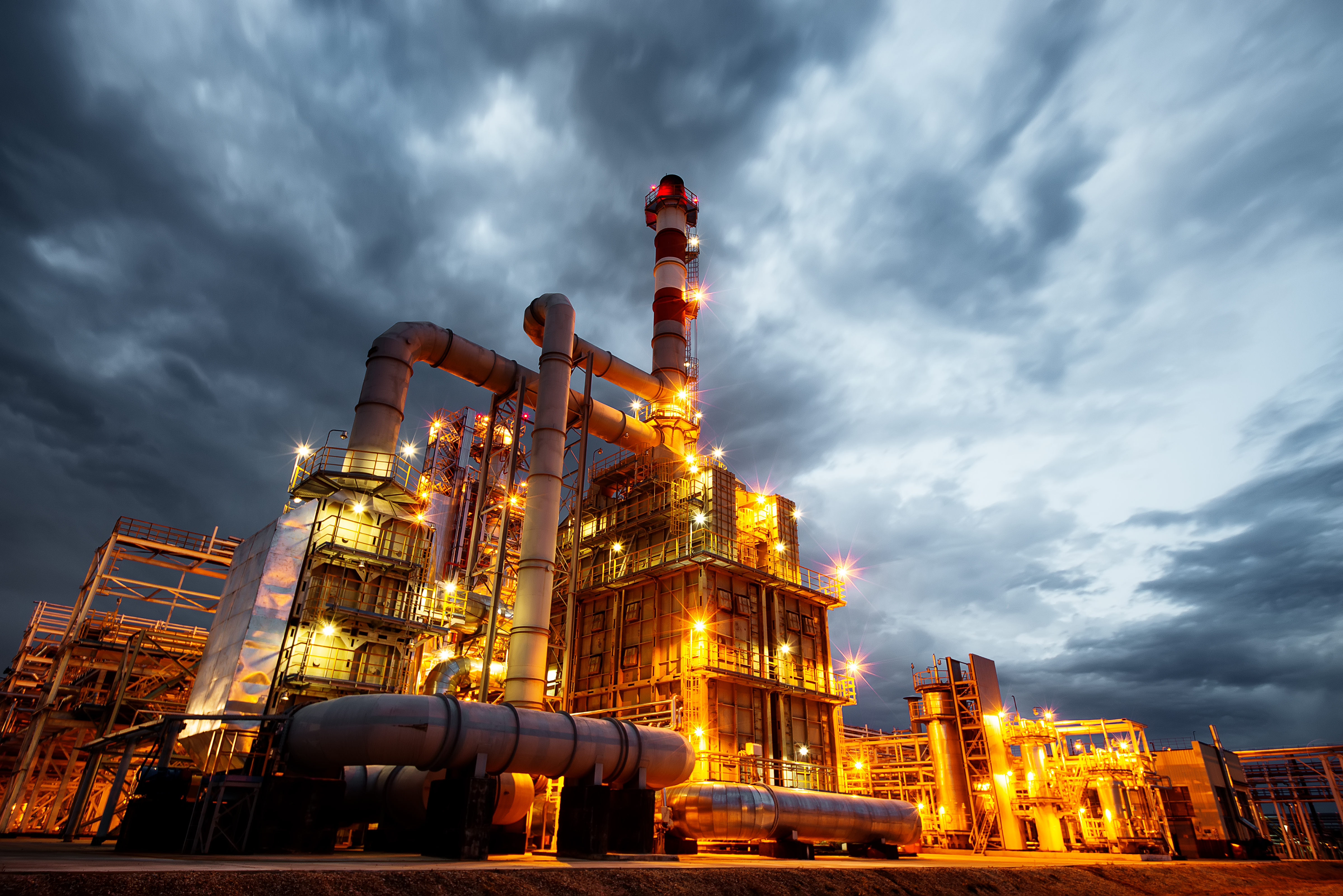 Mining & Minerals Decarbonisation Project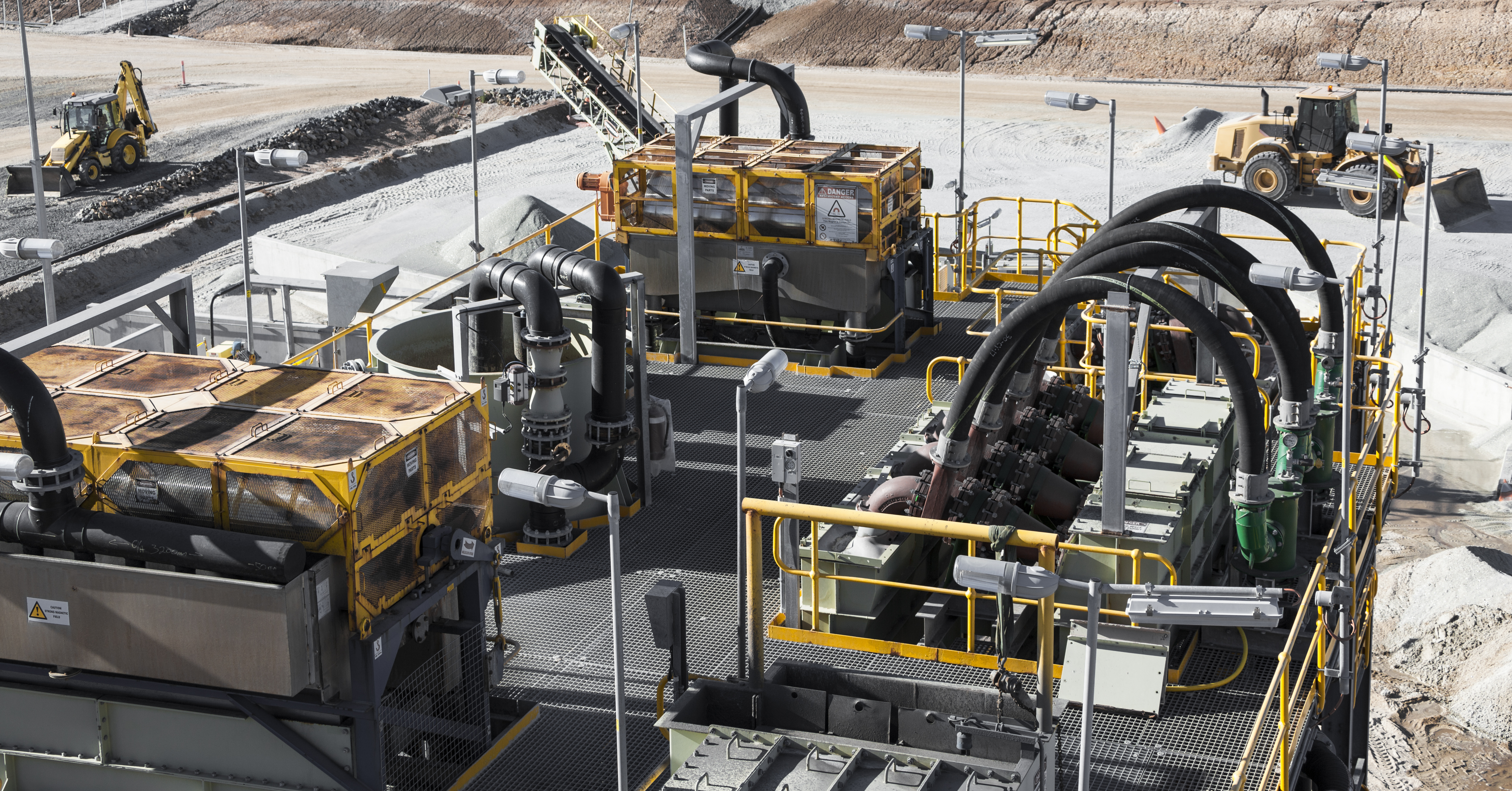 Our Team
Richard Grant, Director
Our experienced Carbon Footprint Reduction Consultancy is led by Richard Grant, who has over 35 years' experience as an Environmental and Sustainable Development Specialist. Richard has been at the forefront of the climate change debate with several notable achievements including playing a leading role in the strategic development and implementation of the UK emissions trading scheme, appointed to the UNFCCCs' steering committee on formulating an International Emissions trading scheme, appointed to the UK's Ministerial Advisory Committee on Community Energy and appointed an OBE in 2009 Queens Birthday Honors List for services to the Energy Industry.
Blair Fraser, Technical Business Manager
Our leadership team is further made up of our Technical Business Manager Blair Fraser. Blair holds a First Class Degree in Chemical & Process Engineering from the University of Strathclyde. Blair is an experienced decarbonisation study manager, leading the execution of several studies for the CFRC business, with extensive experience in CO2 life cycle assessment & decarbonisation across multiple asset types, regions and clients. Prior to joining CFRC, Blair held a Strategy & Business Development position within Wood's Projects Business. Blair also previously worked as a Process Engineer for Wood on multiple projects for a variety of clients.